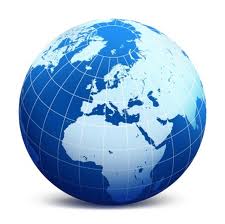 Interesting stuff. Turns out that patients treated by International Medical Graduates (They have apparently cleaned up the terminology from "FMG's," Foreign Medical Graduates, that we used to condescendingly call these practitioners when I was working in a hospital system) have outcomes as good as those treated by physicians trained in U.S. medical schools.
Demonstrating what? Remember that there is a selection process at work here. Likely (hopefully!) we get only the cream of the IMG crop, while we are "stuck" with all of the doctors that we graduate on our own shores. Regardless, if you are hospitalized in the U.S., you shouldn't spend a lot of time worrying about where your physician was trained.
Bottom Line. Like you, I have been reading a gazillion articles about the impact that Trump's travel ban will have on U.S. healthcare. This BMJ article suggests that the travel ban is likely to deny us the services of some very good doctors!
 And so it goes!!!