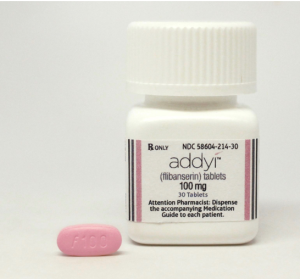 Here is an interesting article. Seems that Valeant Pharmaceuticals is being sued because they haven't sold enough addyi. The claim being made in the litigation is that the order-of-magnitude sales shortfall up against projections is due to the company's inept and insufficient marketing efforts for this drug designed to enhance female libido. But is it?
Through my five-decade career in pharmaceutical marketing and marketing research, it has been my experience that good marketing can accomplish some amazing things. BUT. It has also been my experience that if a product is fundamentally flawed in some way, marketing can't make that problem go away. Here's my take on the addyi lawsuit. The reason that the product is not selling, quite simply, is that the older women for whom it is intended are NOT interested in having their libido's reactivated. In fact, women with whom I conducted research on this topic years ago reported that they were mad as hell that Viagra reactivated their husbands' libidos just when the wives thought they were finally done with having to endure sex. That's what the women said, folks. Please don't shoot the messenger!
Bottom Line. So. Is the lack of addyi sales the result of poor marketing, or the foreseeable outcome for a product for which the intended audience had no perceived need? 
The outcome of this litigation will be very interesting to observe, since it may help to determine the legal responsibility of marketers to use their efforts to get what is possible, and maybe what is impossible, out of a product.