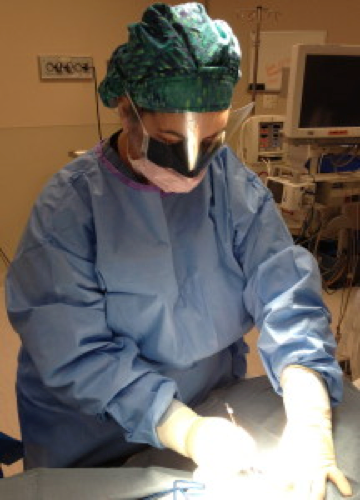 In a previous blog, I discussed #ILookLikeASurgeon, and the role that this hashtag is playing in making it OK to be both a woman AND a surgeon. I observed in the previous post that this movement genuinely moved me. It never occurred to me that it would be necessary, but since it seems to be, I am glad it is happening and that it is working out so well.
But who cares what I think? Read this. See what another surgeon thinks about this movement.
Especially enlightening is the way that her post starts, with the quote:
"A good surgeon has the eye of an eagle, the heart of a lion, and the hand of a woman…"– 15th Century English Proverb
And the way it ends with her aspiration that:
"#ILookLikeASurgeon and the community and momentum it has inspired gives me hope that both in and out of the O.R. we will be seen as Surgeons, and that our work and not our gender will speak for us."
Bottom Line. Sounds right!