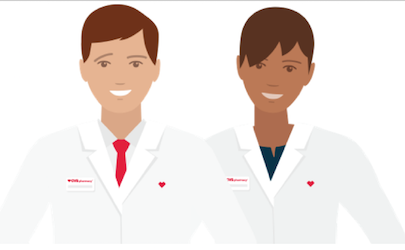 We have talked before about the rumors that Amazon is about to enter the pharmacy marketplace. If their approach to this new space parallels their general positioning, speed of delivery will be a major component of their offering. Check out this article. What you will see is the announcement that CVS is about to roll out next day delivery for drug prescriptions. Smart idea!
Bottom Line. We have talked before about what appears to be CVS's understandable skittishness about what will happen to their share of the prescription market if Bezos and his gang show up in their space. Preemptive defense here makes all the sense in the world. 
If you were quarterbacking this defensive effort, what would you be doing to fend off the wolf at your door?