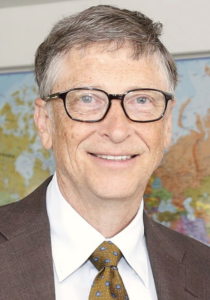 Check this out. What you will see is a Time Magazine article in which Bill Gates challenges the reasoning behind Trump's cutting of foreign aid related to health care. More specifically, Bill argues that by nipping epidemics like Ebola in the bud, investing in health care outside the U.S. makes Americans safer.
As an aside, Gates' thesis here could be expanded well beyond healthcare. It might well be rational, even in an increasingly nationalistic political environment, to selectively invest dollars offshore. Makes sense!
Bottom Line. Gates and Trump are supposed to meet sometime in the near future to discuss this issue. Wouldn't you like to be a fly on the wall for that one???