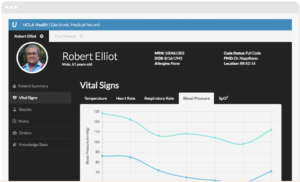 I had never thought about this, and should have. On one hand, I am quite familiar with medical students dissecting cadavers. On the other, I have spent much of my life studying the behavior of physicians treating live patients. BUT. I had never considered the gap in between those two sets of circumstances. The area in which physicians must be trained by working on patients' bodies that still exhibit many attributes of living patients, although there is no hope for recovery.
As the result of reading this blog post, I have now given this middle ground due consideration and, I must admit, am not entirely comfortable with the results of having done so.
The blogger does a far better job of reviewing the relevant issues here than I would do. You know, things like exploring the meaning of the term "informed consent" under these circumstances.
Bottom Line. Here's my real problem. Who gets to look at a patient's clinical situation and decide that she is an appropriate candidate for such training exercises? I'm thinking that if it is my body on the table, or the corpus of one of my loved ones, I want this decision to be made very carefully! Erring in the direction of effective treatment, although unlikely to succeed, rather than too rapidly defaulting to training exercises.
BUT. Does that continue to leave the training to be done on the bodies of the less fortunate? The uninsured? Those who have no family members on hand?
I'm hope not, but I am afraid so!