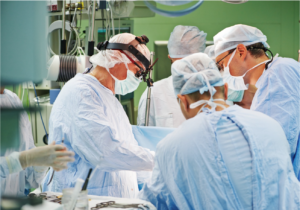 $870,000. As shown in this article, that is what a patient received in compensation for a surgical error that resulted in his left testicle being removed when it was the right one that should have been. But that includes $250,000 in punitive damages, so maybe the real value is only $620,000!!! Guys? Ladies? What do you think???
Bottom Line. Luckily, such surgical errors are extremely uncommon, and techniques exist for further minimizing the risk. When I had my cataract surgeries several years ago, I discovered that only one eye gets done at a time with the other eye being done about three weeks later. AND. I also discovered that in order to keep things straight, my surgeon had one operative day on which he ONLY did right eyes, and one on which he only did left eyes. 
That sort of struck me as tactical overkill at the time, but having read the wrong testicle report, it seems that anything that can be done to reduce the risk of surgical problems probably should be done.
Actually, isn't that true of a lot of the things that we do?