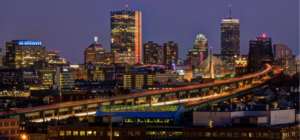 Check out this JAMA Article. What it says, I think, is that if payment programs ignore the special efforts that some disadvantaged subpopulations require on the part of physicians to ensure the success of their medical care, doctors trying to provide the best care that they can for such groups will get short changed at the pay window.
I say "I think" that is what it says because, as with so many physician compensation plans, it is one thing to identify a potential problem, and another thing to try to eliminate the inequities that have been identified. Talk about partnering with community agencies and turning physicians into social workers, IMHO, does little to improve the clarity of the situation.
Bottom Line. This kind of thing always scare me. The more I hear issues like this brought up, the more I start to see the inevitability of a one payer system. NHS comes to the U.S.
As usual, stay tuned!