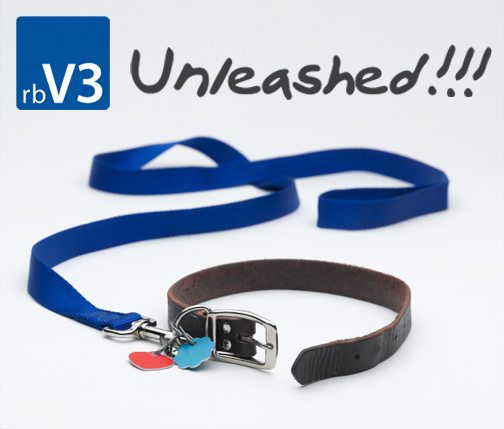 ---
Are you ready for this world?
The following is what I believe to be one of the most important articles I have ever written. Healthcare reform is bringing profound change to pharmaceutical marketing and marketing research. Many of these changes are outlined here for you. But, most importantly, there will also likely be more opportunity in this new world than we have ever seen before. After you've read what I have to say on the subject, I'd love to hear your thoughts as well, reach me at rbv@rbv3.com.
Read the article here:
Market research in the age of ACA & healthcare reform
By Richard Vanderveer, Ph.D., Founder of rbv3
---
UPDATES    
11/4/2013: Market Research Transforming Clinical Trials
Clinical Trials are not just about getting FDA approval anymore!!! At the recent PMRG Institute, Richard Vanderveer, was joined by Frank Konrad, Director Global Products, In-Licensing, Cardiovascular and Metabolic Disease for AstraZeneca Research & Development and Ross Weaver, CEO of Drug Development Insights and Senior Partner of ClinicalSCORE in a program explaining the value marketing teams can and really, must play in building successful clinical trials. They discussed Nine Ways Marketing Can Benefit the Success of Clinical Trials. View the slides from this presentation, and then we encourage you to call or email Richard with any comments or questions. This session was also videotaped and is available on-demand to PMRG members at their Virtual Learning Center.
8/15/2013: Richard Vanderveer to speak at PMRG Institute
Richard Vanderveer will join Frank Kondrad, Director of Global Products In-Licensing, AstraZeneca, and Ross Weaver, CEO of Drug Development Insights and Senior Partner of Clinical SCORE, to present Market Research Transforming Clinical Trials at the upcoming PMRG Institute on Tuesday, October 22, 2013.
A launch of a clinical trial is similar to the launch of a new product. Both require forecasting, targeting, and communication to be successful. Marketing research can provide real value to Clinical Operations, a traditionally underserved area in our field in a variety of ways. rbV3 has formed an alliance with Clinical SCORE to bring the kind of insights previously provided to healthcare marketing teams to the Clinical Trial process. Join us for a discussion of how healthcare marketing research can transform clinical trials. For more information visit PMRG Institute 2013. 
8/12/2013: Community platform takes shape 
We are pleased to announce an alliance with Gaurav Bhalla, Ph.D. He will consult with rbV3 customers to facilitate the design and implementation of customer insight and customer value co-creation programs with key stakeholders. Dr. Bhalla is a strategy, innovation, and marketing professional and has worked with companies in over 20 countries. He has advised some of the largest brands in the world, including GlaxoSmithKline, Bristol-Myers Squib, Coca Cola, P&G and Capital One. 
Gaurav is also the author of the book, Collaboration and Co-Creation: New Platforms for Marketing and Innovation which describes how today's technologies allow companies to create dynamic dialogues and develop deeper relationships that reinforce brand loyalty and drive growth. 
Stay tuned for an opportunity to win this important book! 
As we previously announced, rbV3 will be using the Batterii cloud-based platform to help our clients build online communities and customer value co-creation programs that enable the free exchange of information and ideas to drive actionable insights. We will also be using the Batterii platform for internal collaboration and idea generation. 
8/9/2013: Professionals Rising! 
The vetting process has begun! Interviews and negotiations are underway with over 15 of the industry's brightest marketing researchers to join rbV3 as we prepare to assist clients. Experienced professionals interested in accelerating change in healthcare marketing research and taking control of their own destinies should contact Richard Vanderveer at rbv@rbv3.com as soon as possible.